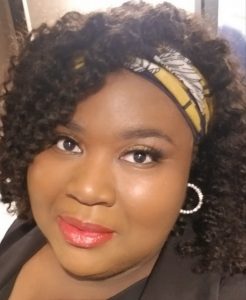 Kayla Bell, a doctoral student in the department of mechanical engineering at The University of Alabama, was recently selected as the recipient of the 2022 National Defense Science and Engineering Graduate (NDSEG) Fellowship Award.
The NDSEG Fellowship Program selected Bell from more than 3,100 applicants for her "academic excellence and science, technology, engineering and math (STEM) achievements."
"Having grown up in rural Alabama where STEM was not highly emphasized, it is surreal to be pursuing my doctorate, let alone receiving this prestigious fellowship," Bell said.
Recipients of the fellowship receive full tuition and stipends for travel to educational conferences and professional development opportunities.
"This award will be used to support my doctoral studies in the field of mechanical engineering by affording me the opportunity to be fully immersed in my research," Bell said.
Bell is currently conducting research with Dr. Ajay Agrawal, UA professor in mechanical engineering. Her research focuses on supersonic combustion and post-combustion flow conditioning in rotating detonation engines. The technology is used as an alternative to traditional engines in rocket propulsion systems.
Bell hopes that being named the recipient of the fellowship will not only help her advance her research but that it will encourage others to pursue their educational goals as well.
"It is my desire and mission to inspire others to push beyond their current circumstance, redefine the limitations set upon them, and extend the limits for what is possible," she said.
The NDSEG Fellowship Program is sponsored by the Air Force Office of Scientific Research (AFOSR), the Army Research Office (ARO), and the Office of Naval Research (ONR) under the Office of the Under Secretary of Defense for Research and Engineering, OUSD (R&E), and administered by Innovative Technology Solutions JV, LLC (ITS-JV, LLC). To learn more about NDSEG, click here.